What is Human Design?
Human Design is your energetic blueprint for life!
"HD" shows you where and how to access your body's consciousness as a decision-making tool, and ultimately, how to live as your true self.
* Learn how to use your Advanced Human Design Blueprint for business and financial flow.
* Enjoy a self-paced course for re-aligning your business in Human Design.
* Gain a greater understanding of the 5 energy types; their natural strengths, talents, vulnerabilities, potential challenges, and how to support each other in business.
* Get the clarity you've been asking for in your business and in life.

***** You will get something out of this course whether you're just learning or an expert in human design!

Let this guide you to the clarity and consciousness within!

This incredible guide work is presented by Ashley Dewey in collaboration with Nina Alyssa and 'Sacred Awakenings' ~ Inner Soul Retreats.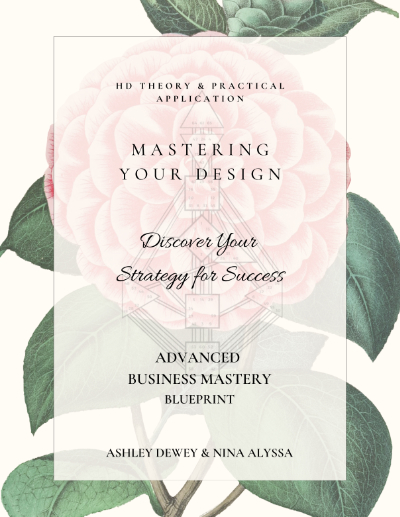 Benefit #1
This Analysis and Interpretation digs deeper within your coding, and provides navigation by each individual HD design type.
Benefit #2
Using the latest and most accurate system for HD available, we dig deeper, paraphrase for our busy business owners, and allow for you to go at your own pace!
Benefit #3
Enjoy incredibly loaded bullet points and short summaries on each of the HD Types, and how they correspond to each other within the realm of the business world.